Uniworld Joins Sabre Cruises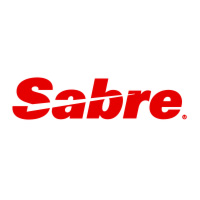 Travel agents in the U.S. and Canada now have live access to Uniworld inventory through Sabre Cruises, the world's leading online cruise booking system. Having access to the Sabre Global Distribution System (GDS) makes it possible to book Uniworld cruises online for the first time ever - plus agents still receive the same rates and commissions as if booking directly.

Sabre GDS is used by more than 425,000 travel agents around the world to price, book and ticket travel services provided by airlines, hotels, car rental companies, tour operators and cruise lines. With Sabre Cruises, agents can compare different river cruise products; search features, offers, pricing and availability within the Uniworld brand; and book Uniworld cruises without ever having to lift up the phone.
Sabre Cruises offers travel agents a number of key benefits:
Save time with the ability to book Uniworld cruises 24/7 and view fares, itineraries, availability, offers and other features all in one convenient location

Access information such as cabin layouts, deck plans and itinerary maps, which can be easily shared with clients

Boost revenue with easy options for up-selling stateroom categories and selling pre-and post-cruise land extensions

Serve clients better by providing them with up-to-date information on-demand


At Uniworld, our motto is "no request too large, no detail too small" and that goes for our travel agent partners as well as our guests. We hope you'll find this new partnership will further enhance your ability to provide top-notch service to your luxury travel clients.
Getting Started with Sabre Cruises
If you aren't already registered with Sabre, register at cruises.sabre.com
Login to the Sabre Red Workplace and select Tools > Cruise > Sabre Cruises
Click "Verify your registration" to see if your agency is registered with Uniworld
Not registered yet? Go to traveladvisors.uniworld.com. Please have your agency information and IATA, CLIA or ABTA number handy. If you need assistance, contact Uniworld Sales Support at 800-868-7905.


Once your Uniworld registration form is entered into our system, you'll be all set to start booking our one-of-a-kind product online with Sabre Cruises!